Over the Reality (OVER) It's an Augmented Reality (AR) platform built on top of ethereum blockchain.
OVER users can experience an interactive augmented reality experience that matches the real world using mobile smartphones or smart glasses.
The main goal of the platform is to give the impression that the real and the virtual coexist in the same space. It acts as a bridge between the virtual world and the real world.
OVER provides technology that integrates various contents such as 2D and 3D video and audio into your surroundings.
The company plans for long-term success. As part of that, we recently announced a partnership with Decentraland, a browser-based platform for 3D virtual environments. The first project that resulted from the partnership was the large-scale Cross Metaverse music event. metaverse Music festival 2022.
One of the biggest cross-metaverse events ever
The emerging web3 platform has collaborated on one of the world's largest Metaverse music events, November 10-13, 2022.
in 2022 Decentraland Metaverse Music Festival (MVMF22), Over the Reality, had a stage with world-famous DJs and musicians.
With nearly 2 billion Spotify streams, international DJ 'Regard' has achieved great success with songs like 'Secrets' and 'Ride It' that went viral on TikTok.
Regard was the event's headlining performer. He shared the stage with popular artist Nicola Fasano, who has 275 million views on YouTube. Joining them were "Let it Bleed" producer Jamis, DJ and producer Dan:Ros, and beatbox pro Azel. Ozzy Osbourne and Soulja Boy are just a few of the musicians who attended this historic event.
Users were also able to enter the Decentraland metaverse and view DJ performances in video format. You can also select her OVER metaverse via her QR code on the OVER stage to get a more visually stunning Augmented Reality (AR) experience.
In fact, OVER's photorealistic AR technology allows users to freely interact with people around the world. This was indeed possible in real-time with your own personalized 3D avatar via the OVER app.
A record number of music festivals at OVER
The Decentraland Metaverse Music Festival 2022 was a huge success with the participation of OVER. On the technical side, our experience has allowed us to achieve spectacular results.
People from all over the world were able to gather around the OVER stage set up in Decentraland and OVER. Attendees watched avatars dance using in-world animation while listening to performances by well-known international artists.
49,000 users attended the four-day event through the app and Decentraland. Additionally, the number of users accessing the app peaked at over 1000 daily.
OVER Marketplace Opens for Clothing and Accessories
Over the Reality is opening its first apparel and accessories marketplace. A new marketplace feature will allow the community to buy and digitally wear pieces created by his 3D artist and fashion brand.
Without a dress code, a combination of colors, materials, art and technology are used to create unique items, allowing users to best express their digital identity.
This launch is important for several reasons.
Users can express their style by choosing and buying 3D clothing created by international 3D designers and digital stylists.
This allows users to purchase coveted collectibles, helping them start or put together a collection of digital assets.
Over itself unveils its first line of digital wearable NFT dresses.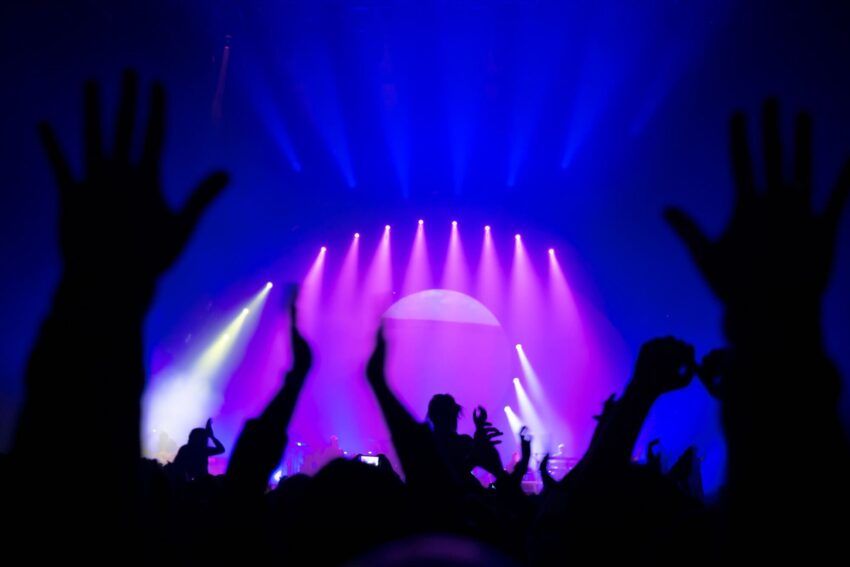 Decentraland and OVER – a successful collaboration?
The OVER and Decentraland teams had a great time working together on this project. Both teams had a great opportunity to get together, dance, socialize and mingle with their neighbors at the event. Business success depends on partnerships. Especially when it comes to ensuring long-term success.
In light of this, Decentraland's Metaverse Music Festival 2022, one of the biggest cross-metaverse events to date, was joined by Over the Reality and their recent collaboration with Decentraland (mana). The numbers speak for themselves. In fact, it was a successful collaboration.